Private Investigator in Sacramento
M.W. Thompson Investigative Services has experience with providing expert and discreet professional detective and private investigator services to a wide variety of clients with over 20 years of experience. We provide full investigation services, whatever the reason, for the peace of mind you deserve.
Thorough Private Investigation in Sacramento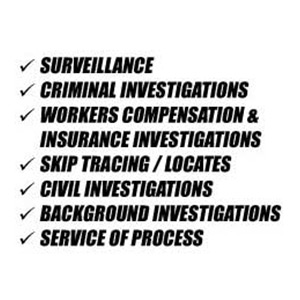 For those cases requiring more information than you've been given, we provide subtle and cunning investigation and domestic surveillance in Sacramento and the surrounding areas. As the leading private detectives in Sacramento, we offer meticulous and confidential services for a wide variety of cases, including matters of infidelity, divorce, child custody or support, criminal activity, missing witnesses, worker's compensation and much more. We provide comprehensive information to give our clients the full pictures they've been denied, whether they're individuals, law firms or insurance companies.
Matt Thompson, M.W. Thompson Investigative Service's owner and chief investigator, previously worked as a Criminal Investigator at the San Francisco Public Defender's Office. As a current member of the Investigator Panel for Sacramento County, he also handles Indigent Defense Panel cases for the Panel's criminal defense attorneys. These weighty positions and decades of experience have allowed him to hone his investigative skills and insight to an unrivaled level, and he has proven himself an unbeatable locator of persons, even where other investigators have failed, emerging as the top detective in Sacramento. We use superior methods and state-of-the-art equipment to make a full inquiry into the situation and provide you with the answers you need. We've become the most trusted private investigative service in the area for these reasons and others, including:
We are your state-licensed private investigator with license #24051.
We are a proud member of the California Association of Licensed Investigators.
We provide service to Sacramento, CA, and the surrounding areas within 60 miles.
We also work with associates to address your needs throughout the State of California.
We have over 20 years experience.